FLORIDA ASTRONOMY
---

There are public Astronomy events in Florida's parks, star parties and New Moon observing events with Astronomy clubs from dark sky sites, and events at observatories and planetariums. I list the ones I hear about at the Florida Astronomy Events page.

---

All images above by Jason Higley

This month's Central Florida Astronomical Society meeting features very long time Mars human exploration advocate Robert Zubrin, on YouTube

A recent SpaceTime with Stuart Gary on YouTube

A recent The Sky Above Us by James Albury of the Kika Silva Pla Planetarium in Gainesville Florida
Below is the latest Sun image from minutes ago in a different spectrum of light via the SDO AIA304 filter (304 Angstroms or 30.4 nanometers) emission wavelength of the helium ion. Images Courtesy of NASA/SDO and the AIA, EVE and HMI Science Teams.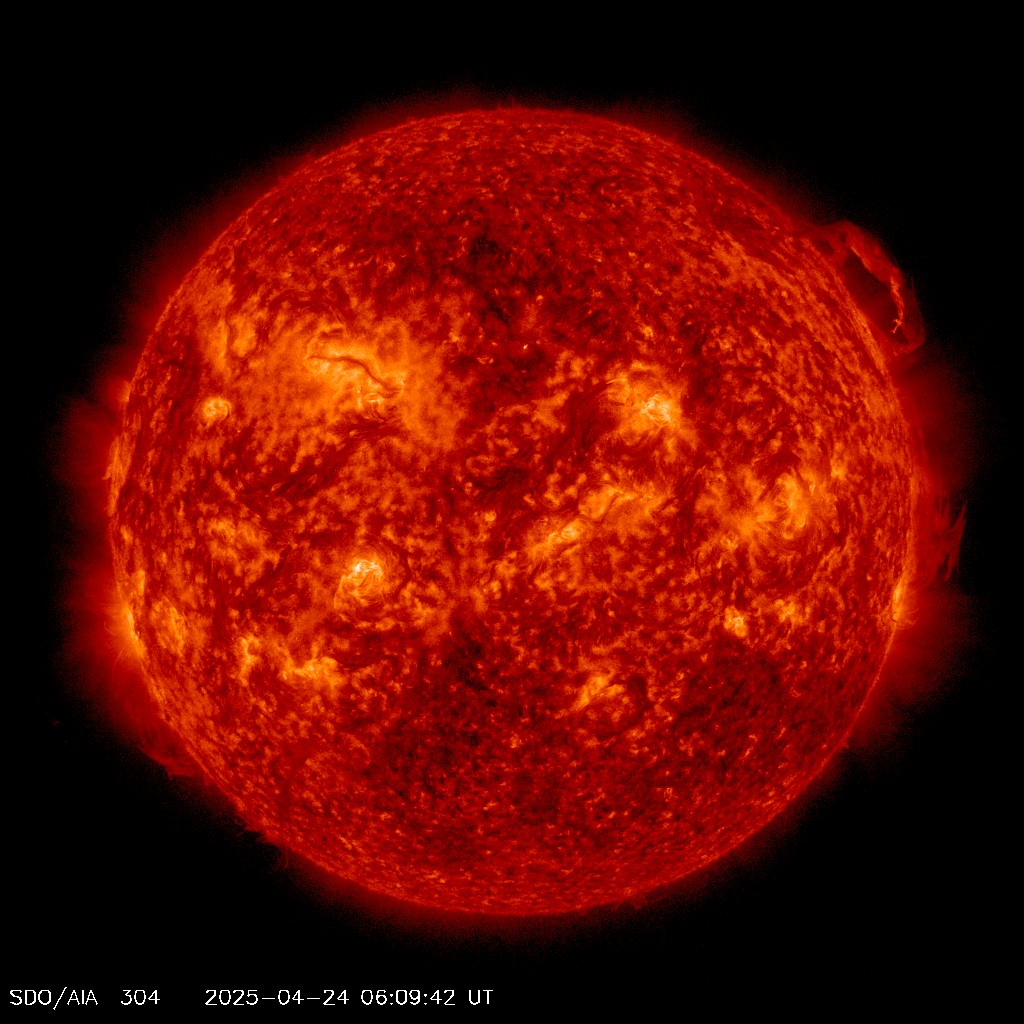 LATEST SUN IMAGE - The image below is the Sun's disk today (via the NASA Solar Dynamics Observatory satellite HMI filter). If sunspots were visible they would appear here. Never look directly at the Sun with your eyes, binoculars or a telescope without the proper filter protection. The Sun is starting to wake up again with a new sunspot cycle, so watch here over the next few years as the activity gradually increases.
---
---
ASTRONOMY NEWS LINKS

---

ASTRONOMY PODCASTS




---

EVERYDAY IS ASTRONOMY DAY! Hi, I'm Jason Higley, and I've made this website so that we all can find things related to Florida Astronomy. You can let me (and others) know if you have Florida Astronomy related news, events or info by e-mailing me at reachjasonh@ (and add gmail.com to the end of that) and I can share it with everyone here.

One other minor note about me, at the link below are some astro-images and astro-imaging experiments I had done with point-n-shoot cameras for astro-imaging, and some other Astronomy things I've done appear at my ​Some Astro Images page.
---
THE SKY AS IT APPEARS RIGHT NOW OVER CENTRAL FLORIDA,
OTHER FLORIDA LOCATIONS WILL APPEAR VERY SIMILAR. THE RED LINE IS THE ECLIPTIC (WHERE OUR SOLAR SYSTEM'S PLANETS, SUN AND MOON TRAVEL.)